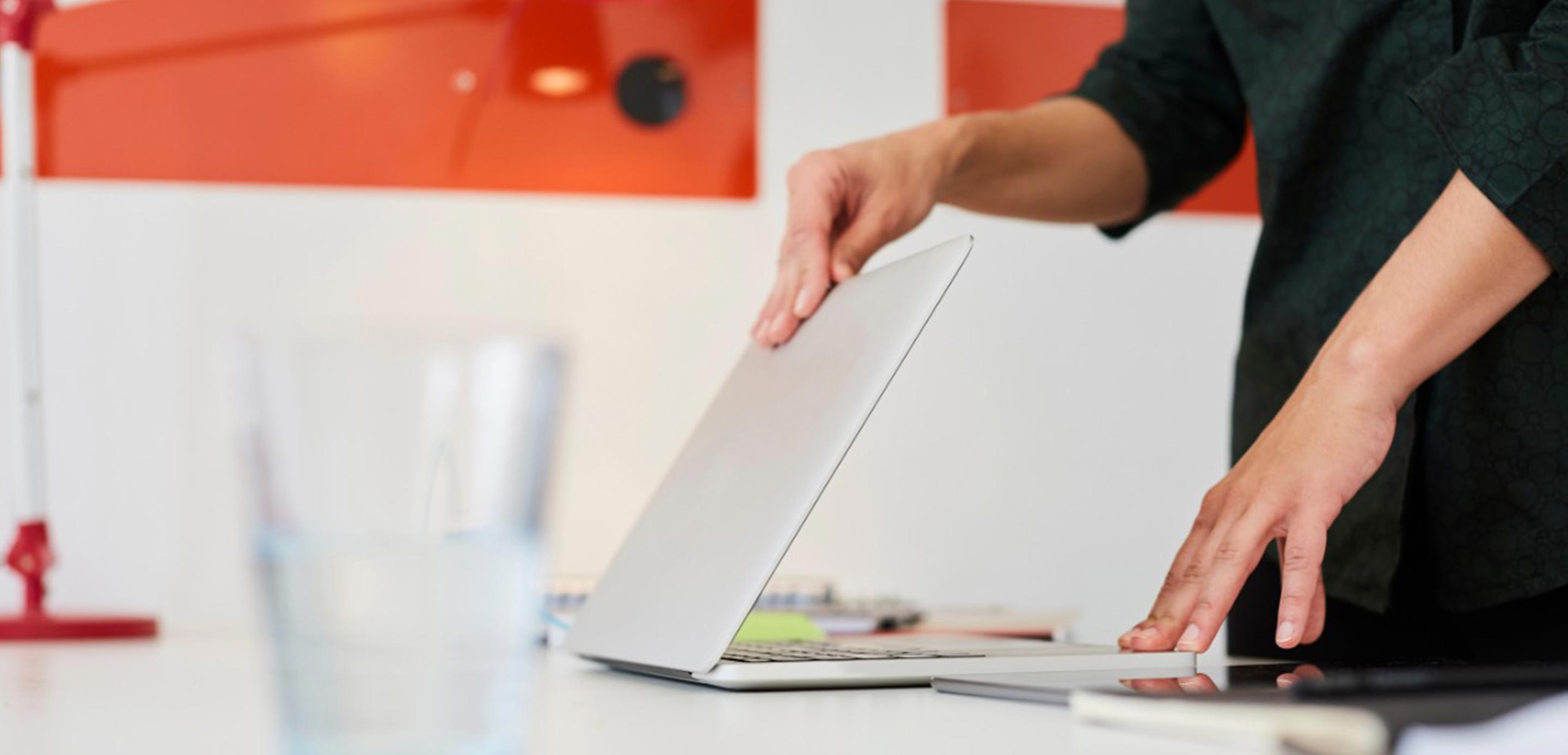 What is Business Digitalisation and How Does it Benefit SMEs?
What are the Benefits of Digitalisation for SMEs?
In the digital world we live, digitalisation is essential to the success of any SME business. It is the key to optimising how your business operates, be that creating efficiencies, generating insights, better connecting you to your customers or saving time and money.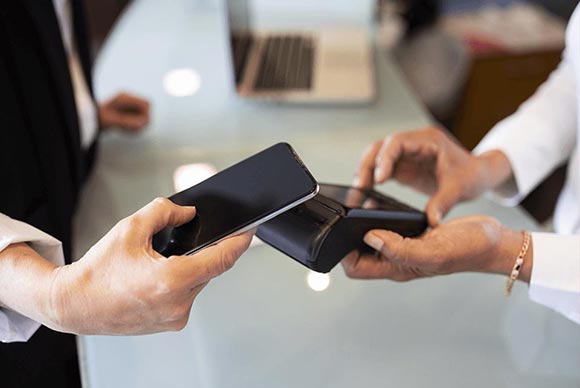 Increase Online Brand Awareness
Customers now demand a digital presence from the businesses they interact with, but only those who have engaged in the business digitalisation process can offer an effective digital experience, which not only delivers an optimised customer journey, but also works to frame customer interactions with your business and brand positively. Ensuring you have an impactful digital presence will also help your business attract and reach a wider scope of customers, as being active online provides greater exposure.
Increase Operation Efficiency
Business digitalisation is not only essential to improving your customer facing relationships but is also integral in optimising your internal business operations. Working in a digital environment can reduce operating costs by giving you the ability and agency to adopt agile working methods. This can streamline costs by empowering your business to work with minimum viable products (MVPs) and replace expensive manual processes with digitally automated alternatives. Business process digitalisation through automation also reduces human error, increasing the overall quality and accuracy of work, whilst freeing employees previously engaged in low value repetitive processes to pursue tasks with greater impact and growth opportunities.
Streamline Data Management
Another key benefit of digitalisation includes the opportunities it can create for storing, processing and analysing business data. Cloud data storage is not only a securer and cheaper solution, but it can again reduce manual processing and business administration. In storing data digitally, you also effectively set-up your business to use digital tools in its manipulation and processing to better analyse and extract valuable insights that can drive business development and growth. This process can be enhanced when you integrate your digital systems, allowing them to exchange, verify and consolidate data to provide even more perceptive insights.
The advantages of digitalisation in business for SMEs are wide ranging and powerful, extending from providing enhanced customer experience, to increased internal efficiencies, reduced costs and greater insights. These are integral steps needed for you to drive continuous growth and maintain a competitive stance in the digital first society in which we live.
Tips on How to Start Business Digitalisation
Whilst the benefits of digitalisation in business are powerful and wide ranging, the SME digitalisation journey can be daunting no matter what stage you are on. To engage in effective business digitalisation, the key is to break the process into manageable steps. As a business you should focus on digitalising one area of your business at a time rather than attempting to change everything at once. Approach business digitalisation in steps rather than leaps – why don't you start by switching to digital banking solutions for your financial management?
Integrate Digital Platforms
As you progress on your digitalisation journey, and more areas of your business benefit from digital solutions, it is important to remember that the power of your digital systems and platforms can only reach maximum potential if they do not operate in siloed ecosystems. It is therefore imperative to integrate across your digital platforms and systems, allowing them to exchange data and effectively provide connected insights.
Engage & Educate Employees
Whilst digitalisation is a powerful process, SME digitalisation only has value if employees across your business are educated and engaged with it. Another top tip is to therefore make sure all employees are brought along on the business digitalisation journey, ensuring they engage with the process, as well any new systems and platforms - their understanding and involvement will reduce potential pushback. By cultivating engagement your employees will be more enthusiastic and willing to embrace the digitalisation process, letting go of old processes and ways of working to welcome the new digital landscape of your business.
Consult Experts
If you feel overwhelmed by the prospect of business digitalisation or are unsure of where to start, don't struggle alone! There are lots of experts out there who can help you at different points of the SME digitalisation process, providing training and support to ensure you find the solutions best for you. You can start on your journey today by speaking to a HSBC banking expert to find out more regarding the best digital finance solutions for your business.
Kickstart your Business Digitalisation with HSBC Digital Banking Solutions
HSBC is here to support you on your business digitalisation journey, with our experts being on hand to help you take your financial management online. We offer a wide range of simple and flexible digital banking solutions to help serve your banking needs at the click of a button.
One of our most powerful and comprehensive digital financial management tools is HSBCnet HSBCnet is an online financial management dashboard, providing a consolidated view of your accounts, cashflow, trade, securities and global market solutions, enabling you to manage and track them all in one place and stay in control of your finances.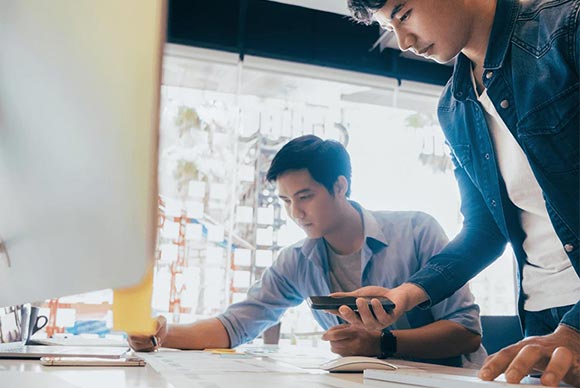 Key benefits of our HSBCnet digital banking solutions:
Access your accounts from a single, secure platform, with a consolidated view and easy access to all your financial products at your fingertips.
Use HSBCnet Trade Transaction Tracker to access a real time, consolidated view of your documentary credits, collections and payments across markets and countries.
The intuitive and user friendly HSBCnet dashboard is customisable to suit your needs and preferences.
Reporting tools empower you to analyse your financial activity and gain valuable insights from your banking.
Benefit from on-demand support, with HSBCnet telephone support, help centre and virtual assistant to answer your queries.
Have peace of mind concerning your account security with multi-level authentication to protect you and your accounts.
Alongside HSBCnet, other digital banking solutions HSBC provides include:
DuitNow for Business
DuitNow for Business – an essential cashflow tool for those paying to DuitNow IDs or account numbers. DuitNow with HSBC simplifies payments, executing them in real time with heightened security for frictionless payments. With no payment cut off and instant payment processing DuitNow is an essential transaction management tool.
HSBC Omni Collect
HSBC Omni Collect – a new tool to serve the ever-changing digital payment landscape, HSBC Omni Collect serves all your payment and collection needs for both eCommerce and in-store, with consolidated payment reporting available through HSBCnet.
Our financial experts are here to help you get started on your business digitalisation journey and find the digital banking solutions best suited to you and your business. Make an enquiry with HSBC here.