How to successfully expand your business into ASEAN
HSBC's Regional Head of Strategic Growth for Commercial Banking, Dan Roberts, came away surprised when he visited small and medium enterprises (SMEs) in Malaysia recently.
"The number of them building very successful business models in two, three or even four other ASEAN countries was really striking," he recalls. "We are definitely seeing more and more businesses going into multiple markets across the region."
But despite this momentum, Roberts remains cautious about the question every business expanding in South-East Asia must grapple with: "Is this a unified market or a series of individual countries?"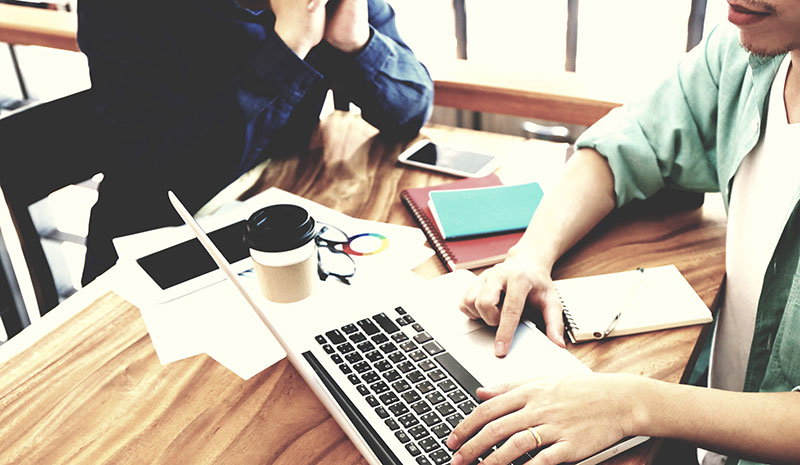 Is your business ready to expand into ASEAN?
"South-East Asia is definitely emerging as a region. But it would be simplistic to say that in the next five to ten years it will be a unified region. You would probably make some business errors if you don't account for some of the individual country differences," says Roberts. While the Association of South-East Asian Nations (ASEAN) has taken significant steps towards harmonising regulations and especially tariffs to make cross-border trade easier, most business expansions must take account of different countries' regulations.
Despite this, the 2018 HSBC Navigator Report found that business confidence in the region is higher than in many other parts of the world—reflecting positives such as ASEAN's strategic location, rapid urbanisation and a fast-growing middle class.
One of South-East Asia's most underappreciated attractions is the fast take up of digital
technology, which can make it a globally competitive place to launch digital business ideas. "Businesses from other parts of the world can learn about how things are going from ASEAN and even import those ideas back to their home market," he says.
Roberts says ASEAN-based SMEs appear to be expanding from their home countries into neighbouring countries much earlier in their lifecycle than in the past, usually due to the opportunities offered by digital technology and a greater sense of regionalisation. In contrast, SMEs from other parts of the world tend not to think about the ASEAN region as one market. Instead, most simply pursue opportunities offered by a particular niche in their sector within an individual ASEAN country.
Global multinationals are likely to have an ASEAN strategy in place and the capabilities to enter the region without needing to rely on locally based partners. However, Roberts argues it is much more challenging for an SME from outside South-East Asia to go it alone without the planning resources of an MNC. "I have seen businesses expand into the region both with partners and without," says Roberts. "But, if you are in the ASEAN region for the first time, there is a good chance you will really need a partner to make a success of it."
Singapore: An ASEAN case study
With a highly competitive and slow-growing local market, it is not surprising that a Singapore Business Federation survey shows 77% of the country's SMEs want to expand offshore.
HSBC Singapore Head of Business Banking, Li Lian Ng, says Malaysia, Indonesia and Vietnam are the most favoured countries for Singapore-based SMEs to expand into because they have large domestic markets and provide a base for export-oriented manufacturing. In her experience, the main reasons for the failure of offshore expansion are lack of proper due diligence about the market, poor partner choice, and difficulty with capital control rules. To alleviate these risks, Ng says Singapore SMEs seeking to move offshore should find local partners to reduce the risks of expansion.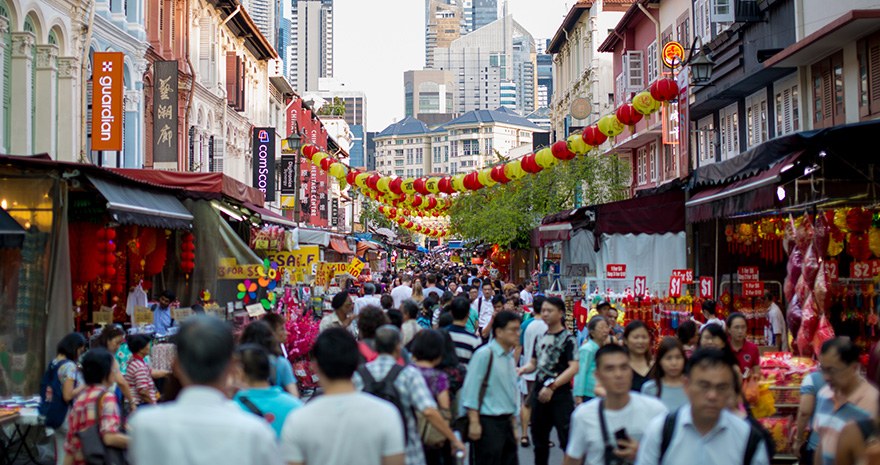 Some SMEs are also able to leverage the larger Singapore clients they already supply and use these connections to successfully "piggyback" into regional expansion. Alternately, SMEs can ask their existing clientele for referrals and introductions to prospective regional customers. "It is really through networking and knowing people. Very seldom will people go out on their own without relying on a network," Ng says.
Ng cites the offshore expansion pathways used by two Singapore companies enrolled in HSBC's Pioneer Program—which supports SMEs with a potential annual growth of 15%—as good models for other businesses.
Prime Structures Engineering provides complete building envelope solutions—designing and constructing aesthetically appealing, climate-resistant and structurally sound building exteriors. The company gained regional attention for its high-profile work on Singapore's Marina Bay Sands integrated resort. With the support of Enterprise Singapore's International Finance Scheme, which shares credit risk between commercial lenders such as HSBC and the Singapore government, the company then went on to secure projects in Indonesia, the Philippines and Brunei. HSBC also helped finance its first move beyond the ASEAN region—into manufacturing in Sri Lanka where the Company is now involved in the construction of a high-rise mixed use development and manufacturing.
As Prime Structures Engineering expanded across ASEAN, HSBC assisted with advising on regulations with regards to setting up a subsidiary company in Indonesia and a bank account for its Vietnam office. "We understand there could be more projects coming up in the ASEAN region, especially Indonesia. If so, we will be looking to provide the necessary bank financing," says Ng.
The other successful case study, Netpoleon Group, in the space of network security arena is a value-added distributor of network security products. It is headquartered in Singapore, but has operating offices across ASEAN, as well as in Australia and India. In Singapore, HSBC finances the group's purchases of hardware and software, facilitating the working capital gap from the time the company receives a sales order to fulfilment of the order. The bank also helps manage Netpoleon Group's foreign currency exposure when, for example, it buys products in US dollars but customers pay in local currencies.
HSBC also assisted in the provision of payments services, both in Singapore and in the offshore markets of Malaysia, Thailand, Indonesia and Vietnam. With the HSBC global internet banking platform, Netpoleon Group has visibility across its bank accounts and is able to perform transactions from its accounts across South-East Asia. Ng says:
Having clear oversight of your company's cash flow is key to ensuring you have sufficient liquidity to continue running a successful business."
At HSBC, we have over 130 years of experience connecting businesses to ASEAN. With award winning trade and treasury solutions and more than 200 locations across ASEAN including Singapore, Malaysia, Indonesia, Thailand, Vietnam and the Philippines let us connect you.
Issued by HSBC Holding plc
Interested in expanding your business to ASEAN? Let us help.