Cash Management Can Be A Hassle Without The Right Solutions. So This M'sian Company Approached HSBC
If you've ever stopped by a Shell station's convenience store, deli2go, you may have noticed the fresh ready-to-eat sandwiches by a brand called Foodcraft.
Foodcraft is a Malaysian homegrown in-house brand under the leading food specialist and distribution company, DPO International,with its HQ in KL, and offices all over Southeast Asia and China.
Even though the company has been in the food industry for over 20 years, not many Malaysians are aware that the food they're consuming daily is customised by DPO International.
The company actually has a laboratory to develop and adjust ingredients according to required specifications and local consumer tastes.
As an expert in handling a comprehensive range of specialised services for the food industry, they're involved in nearly all parts of the food supply chain in Southeast Asia and China, operating in 7 countries namely China, Indonesia, Malaysia, Philippines, Sri Lanka, Thailand and Vietnam.
Whether it's for a big supermarket chain, a small retailer, a start-up café business or a hotel, DPO International caters to the consumers' requests in supplying and distributing the food products they favour, through the company's 25 offices and warehouses in the region.
Fun Fact: DPO is an abbreviation of Daniel Pans' Office. Daniel Pans founded DPO back in 1993 in Japan and later relocated its headquarters to KL. They added 'International' to the name as they've extended their service to international clients.
However, the food supply chain management is not as straightforward as just delivering food to the consumers. Food specialists like DPO International need to undergo a complex web of interactions involving producers, processors, multiple vendors, suppliers and clients in multiple areas.
This complexity extends to its financial management too.
Although the global economy has made it easier for companies to operate and sell their services almost anywhere in the world, managing cash collection, trade deals, international transactions and supplier payments are no easy tasks to tackle, especially when it involves 7 different countries.
Access To All Their Banking Accounts At A Glance
Daniel Pans, the founder and Group CEO of DPO International said that digitalisation has largely helped them improve the existing supply chain management and allowing the system to be more connected than ever.
The company now can fast track certain operations and have optimal inventory control even at multiple different locations.
With optimal inventory control and cash management, deliveries can be made on time so their customers can get the best and the freshest ingredients or products that DPO International has to offer.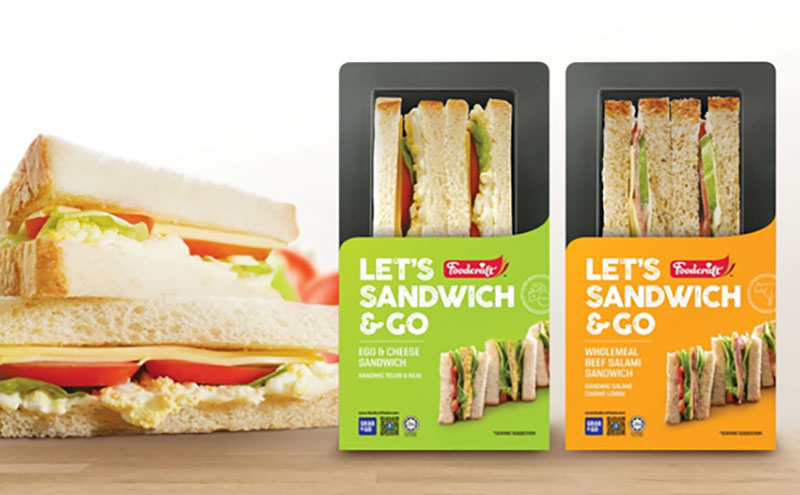 HSBC plays a pivotal role in making all these processes run smoothly. Through HSBC's banking platform,HSBCnet,DPO International has full access to their cash management.
From authorising payments in multiple currencies to importing food supplies, HSBC enables DPO International to run their business in a more efficient and methodical way.
COVID-19 has truly rocked the food industry, with a huge reduction of food services to airlines, hotels and even schools during MCO. Through HSBCnet, they were able to quickly check on their cash positions in each country to see how they can overcome the impact of the pandemic.
HSBCnet is equipped with an array of tools for businesses to handle cash management and business trades too, all on one platform. It also allows DPO International to have an instant view of all cash positions on all of their bank accounts in the region.
By having that level of transparency on a global scale, the productivity of DPO International in their day to day operations has increased significantly, from fulfilling the food supply's demand faster to making payments seamlessly.
Our ambition is to "Glocalise", this means "globalise" where there are economies of scale and "localise" where local reach is vital. HSBC's digital banking platform, HSBCnet, allows us to centralize our credit control capabilities as it provides us with a full view of all of our cash positions across our 7 markets in the region. Because it is real-time, we can respond quicker and make more informed decisions.
Tackling The E-Commerce Market
In their mission to bring a wide range of groceries from local and around the world, DPO International launched their very own e-commerce platform called BIGbox Asia.
BIGbox Asia provides their customers with a dazzling variety of options for their grocery shopping. Through their dedicated Chilled and Frozen delivery services, it provides customers with a convenient way to buy fresh products every day of the week, online.
This has empowered the company to provide to not just the B2B customers, but to reach out to the B2C market as well. BIGbox Asia currently carries notable brands such as Aik Cheong, OldTown, Nong Shim, Walkers and many more.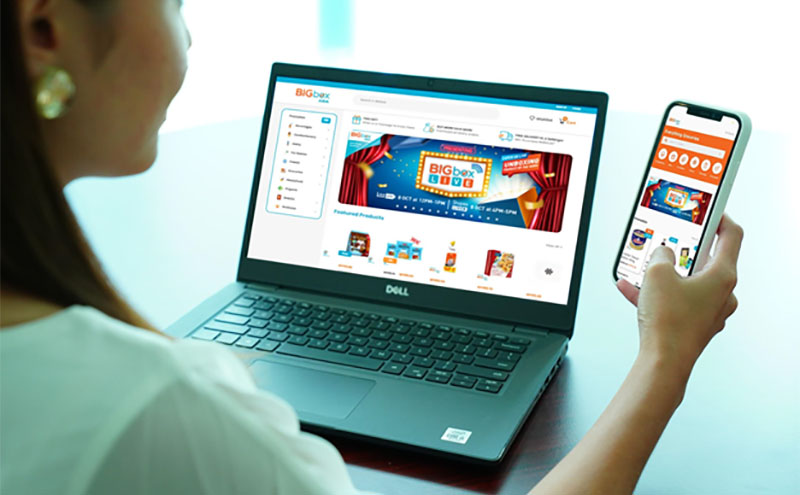 Protecting Their Employees
As the team of delivery truck drivers from DPO International continued to work during the COVID-19 period, they needed a way to ensure that their drivers are as safe as possible. Through HSBC's Omni Collect solution, the company can now equip all of its team members with contactless payment solutions.
This solution will help them to operate more efficiently, not only by eliminating the hassle of cash collection but to help them streamline various collection methods of credit cards, e-wallets and QR codes.
The payments can be transferred in real-time, along with a single consolidated report sent to DPO International.
The food industry is complex and it requires great digital tools to lead to a more efficient food supply chain which is critical for DPO International. This is made possible through HSBC's digital solutions, which evidently play an important role in DPO International's operations.
Digital solutions such as HSBCnet and Omni Collect have become key enablers for businesses like DPO International to navigate in the new normal. With full transparency and real-time oversight on cash management, trade solutions and access to contactless payment options, DPO International is able to centralise their credit control capabilities and manage suppliers more effectively while ensuring the safety and wellbeing of their employees. Our collaboration with DPO International exemplifies the benefits of leveraging on technology to increase scalability and resilience, and we are confident our digital solutions will empower more businesses to be more agile and emerge stronger during these challenging times.
Featured Image Credit: Featured Image Credit: Harry Chong, the Chief Financial Officer and Daniel Pans, the Founder and Group CEO of DPO International™ and BIGbox Asia™ / HSBC