Innovation & Transformation
Saluran Pasifik grew the most during movement control order (MCO) and Digital is the key driver
It's disheartening to see companies folding from the effects of COVID-19. But, essential companies have been thriving because their services are still needed more than ever.
Saluran Pasifik,one of the leading oil and gas equipment suppliers in Malaysia, had their own fights to tackle. The company was incorporated in Malaysia since 2005, and their clients also consist of companies within the oil and gas, shipbuilding, power plants and petrochemical sectors.
But COVID-19 brought to light issues in their older processes and these were what interrupted their operations throughout the lockdown period.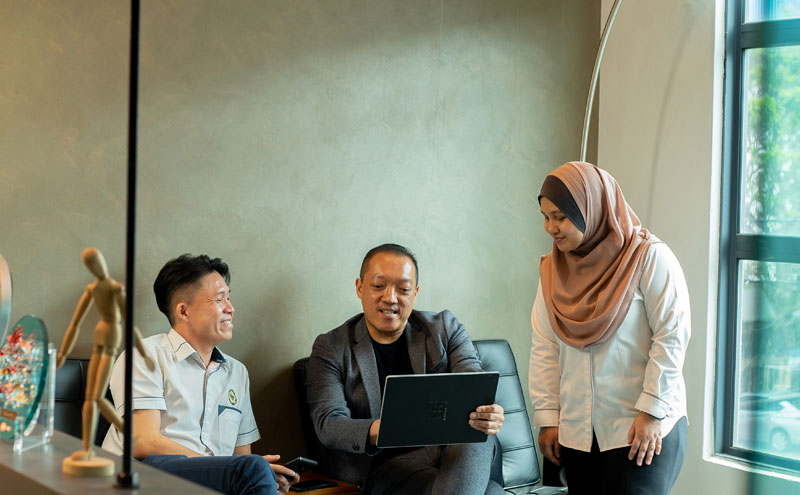 Impact Of COVID-19 On Business Operations
For one, because of the export restrictions added when COVID-19 struck, they couldn't get important parts from their suppliers in Europe and it forced the company to relocate its supply chain to Asia.
Since their clients are companies offering essential services, the clients expected them to work and to provide their services without any hiccups. So, the expectations for them were high. Not to mention, some of their business processes were still done manually.
To make things worse, their suppliers also required them to transfer payments first before they can start work on producing.
With seemingly endless walls closing in on them, they realised that they were growing fast, but their digital capabilities did not. The looming COVID-19 related restrictions were being piled on as well, so they decided to step up their game.
Going Digital From Operations To Banking
Internally, Saluran Pasifik embarked on a digital journey in parts of their company procedures from operations to finance. All meetings were switched to virtual meetings and staffs were provided with work-from-home essentials during the MCO period.
As for dealing with suppliers and managing their finance operations, they reached out to HSBC to look for ways to transform digitally. And that's when they were introduced to HSBCnet, HSBC's digital banking platform.
With most of their supplies coming from overseas, it's not surprising that they need to deal with a lot of trade documentation which can get complex and time-consuming.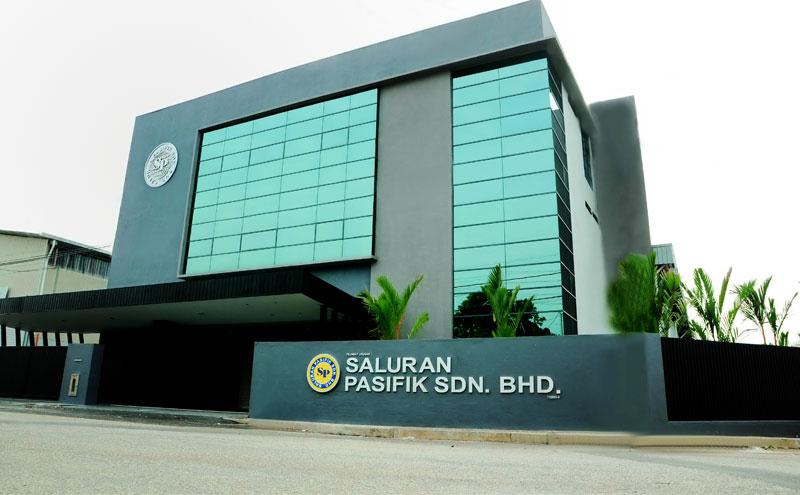 By using HSBCnet Internet Trade Services, all processes such as making payments to suppliers, issuance of bank guarantees and letter of credit can be done digitally anytime and anywhere.
This improved their financial efficiency and provided them with the right financial tools in negotiating with their suppliers.
With the lockdown taking place throughout the world, they certainly made the right choice to go digital, as they're now capable of making payments to their suppliers and conducting international trades without visiting any bank branches.
Gordon Lu, the Managing Director of Saluran Pasifik said that the partnership with HSBC and the move to digital helped them surpass their previous market share, marking the biggest increase within 15 years of operations.
This happened within the MCO period too.
Our market share increased the most during the MCO period and digital is the key driver. Our banking tasks can now be done anytime and anywhere with HSBCnet. Through HSBC's trade facilities, we have shortened our sales cycle and made our import trade much faster.
Be Prepared For Currency Fluctuations
Like every company involved in international trade, Saluran Pasifik is exposed to the unpredictable foreign exchange risks. It is not a new phenomenon, but what they can do is be better prepared for fluctuations.
With the help of HSBC Evolve,Saluran Pasifik can hedge their foreign exchange risks carefully yet conveniently in just a few clicks.
They were also kept up to date with foreign exchange rates and the risks involved so they'll never be in the blind when it comes to checking how the Ringgit is performing against other currencies.
Going digital has helped Saluran Pasifik to be more agile and allowed them to gain new market share and it was a crucial turning point for the company too.
This is a great example of how digitalisation can unlock new growth for SMEs. As companies focus on their effort in creating the right products for customers, managing cash flow and operations is equally important. That's where HSBC can help in improving both financial and operational efficiency of a business through innovative digital solutions. A smooth-running business ensures you can make and deliver your products optimally.